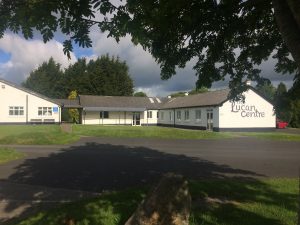 This place has a real feeling of tranquility…

How to Book
1. Contact Office by phone, email or text to check availability.
2. Booking  details required, arrival date and time, numbers, Catering requirements and departure date and time.
3. Expect an email with confirmed availability and quote within a few working days.
4. Secure your booking by paying deposit.
5. Accept correspondence confirming booking and pay your balance.
6. Come and enjoy Lucan Centre!
All booking inquires,  email to Frank at lucancentre@gmail.com with proposed Dates, or call the office on +353 1 628 0393 (Office hours: Monday to Friday 10am to 2 pm.) Outside of Office hours email first preference or initial contact by text to 0858669224
Calendar Codes…
'Day Hire' : Day Hire Booking – One or more rooms fully booked for the all or part of the day
(These bookings only use rooms during the day, therefore Residential Bookings and alternate rooms are often still available)
'Residential' : Residential Booking – Using our sleeping facilities overnight
(These bookings often us the entire centre, therefore we would have limited/no availability)
'Chalet Hire' : Chalet Booking – Using our chalet facility for a residential stay
(These bookings use the entire Chalet, therefore we would have no availability)
'Provisional' : Provisional Booking – These bookings are not confirmed. Please feel free to contact us about these dates
(These bookings may still be available pending the deposit being paid, which reserves the date)